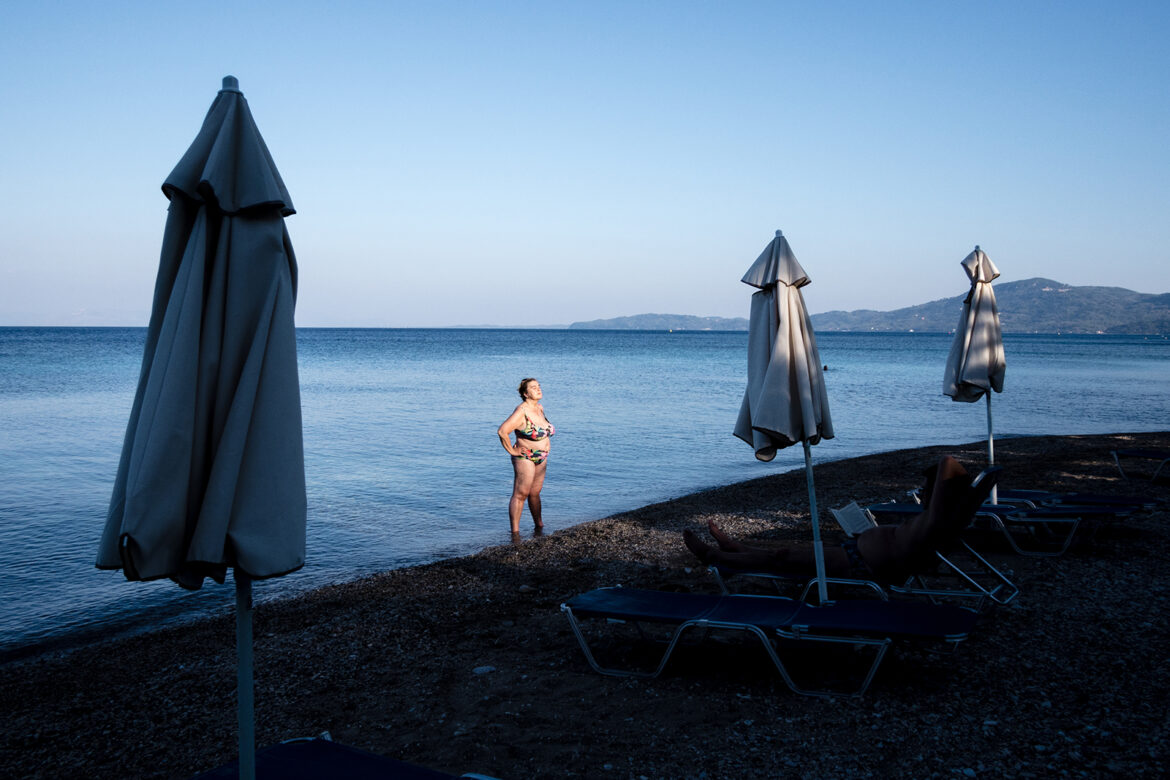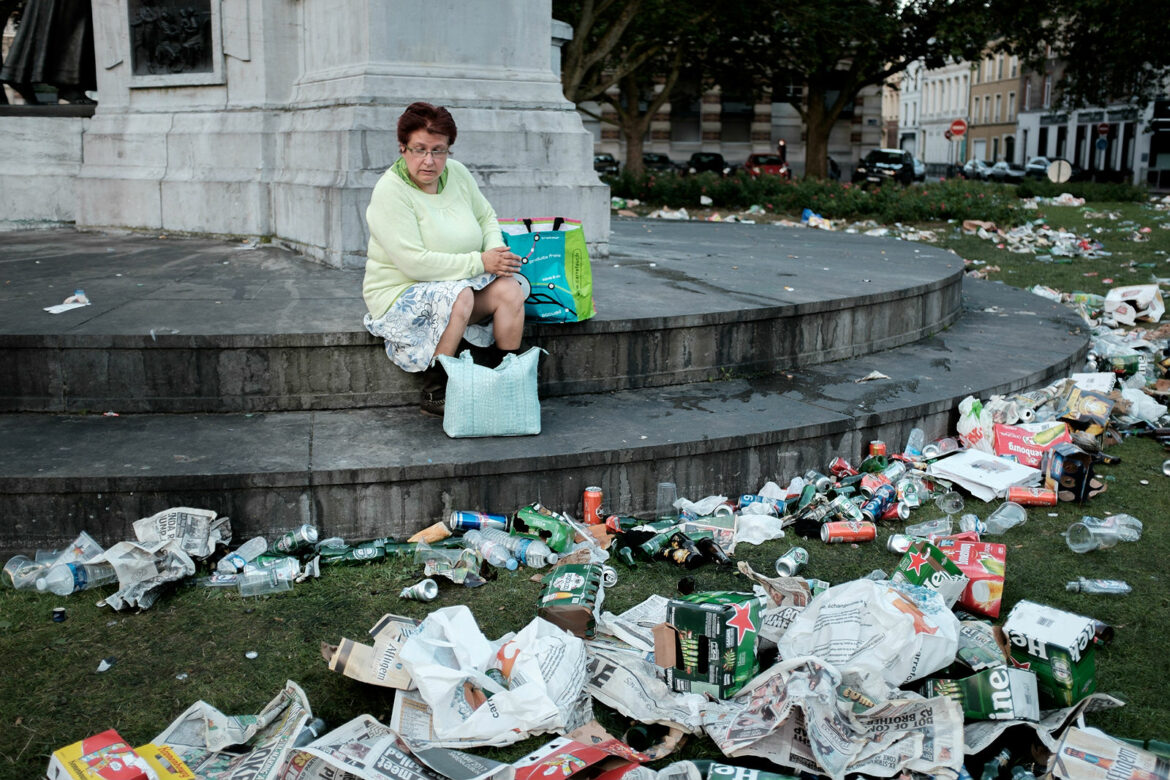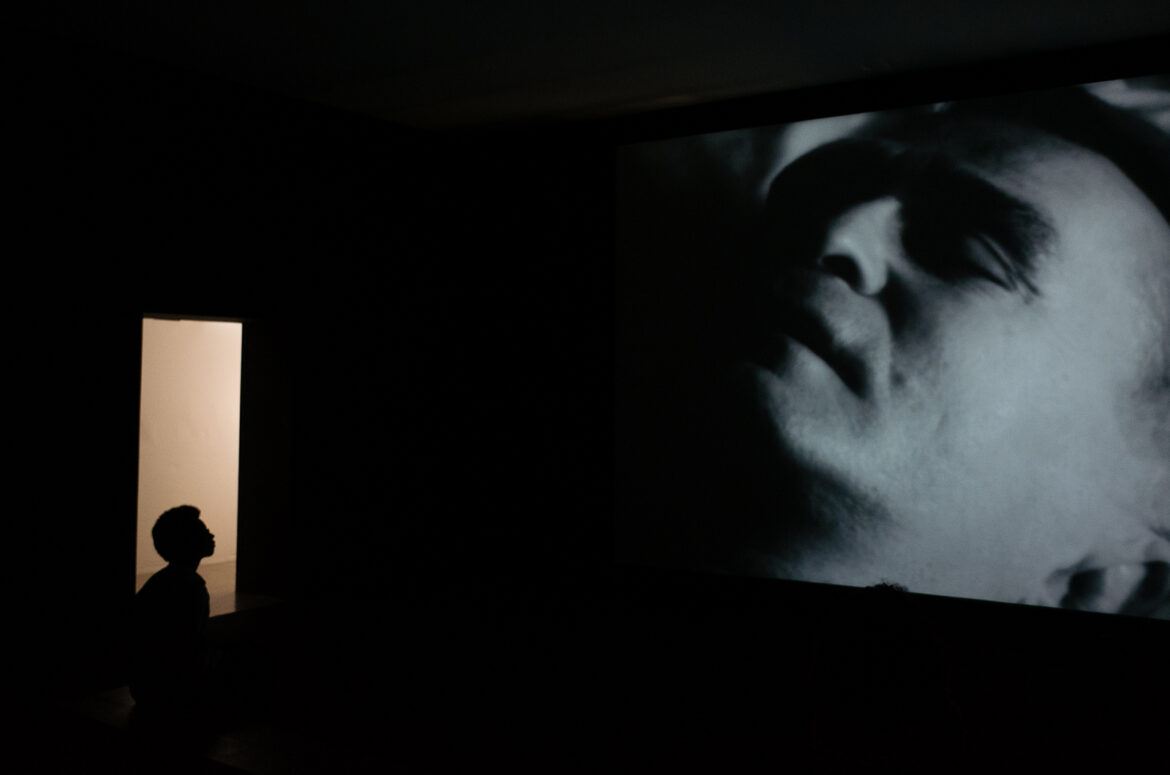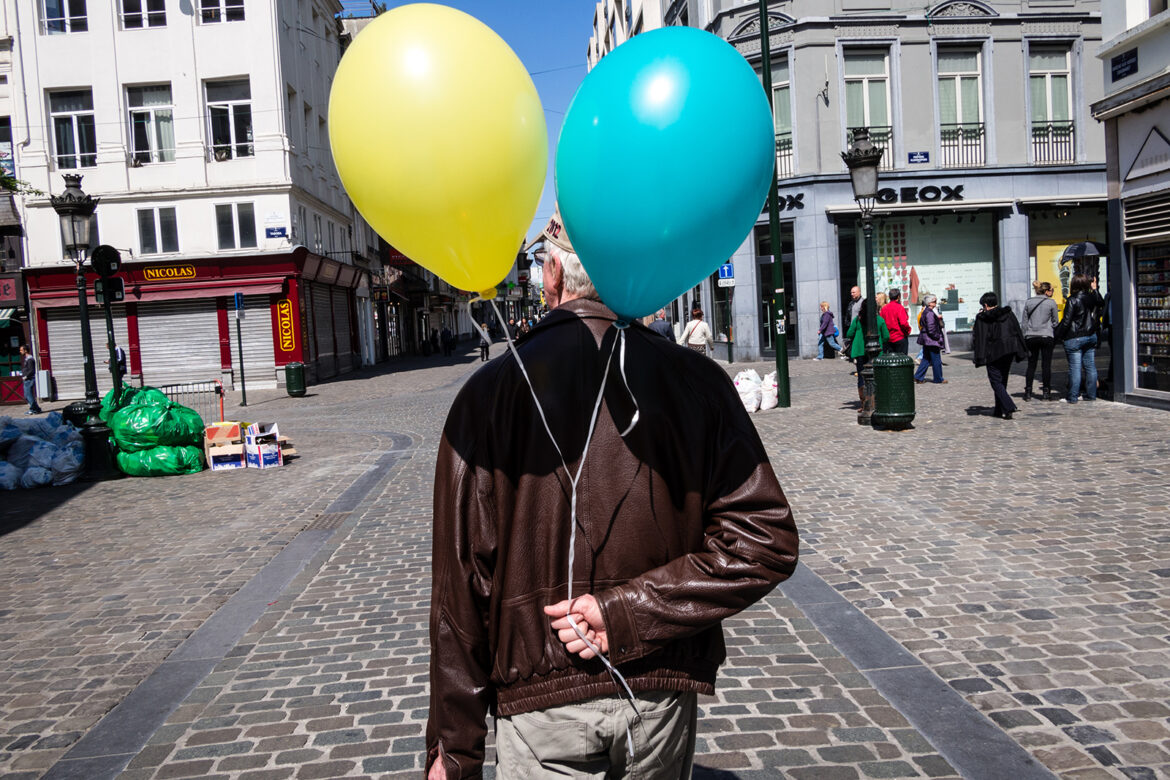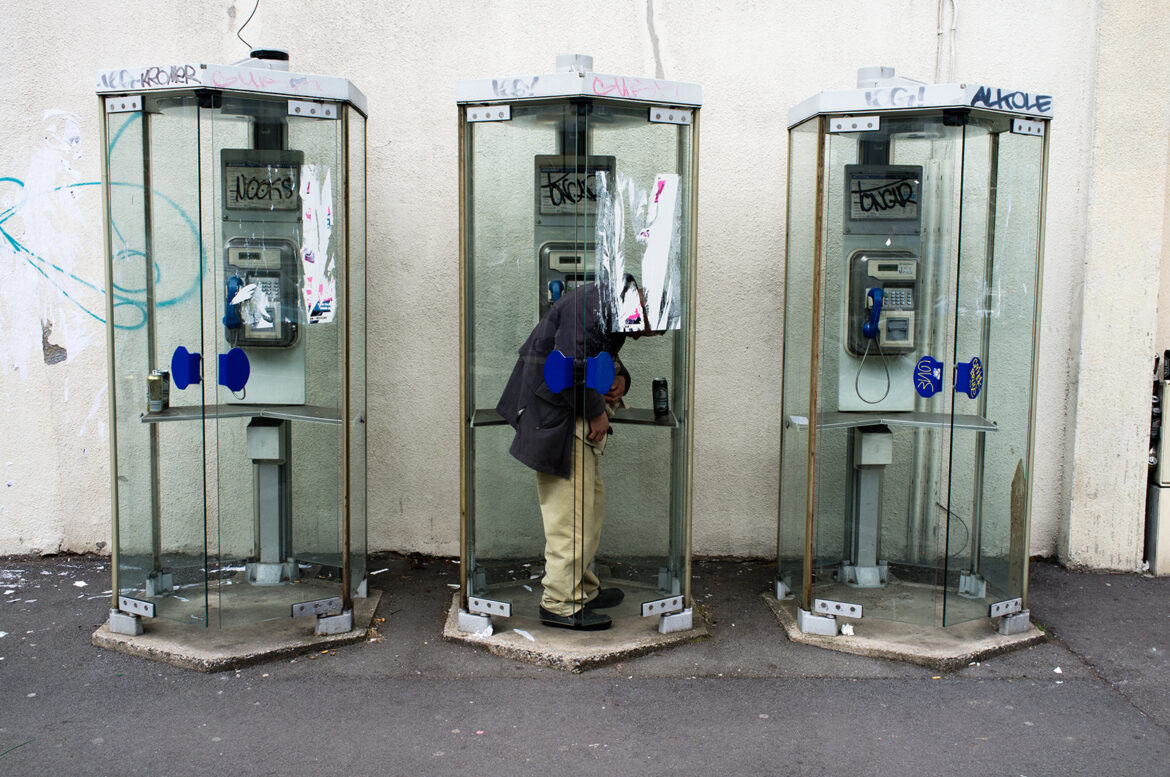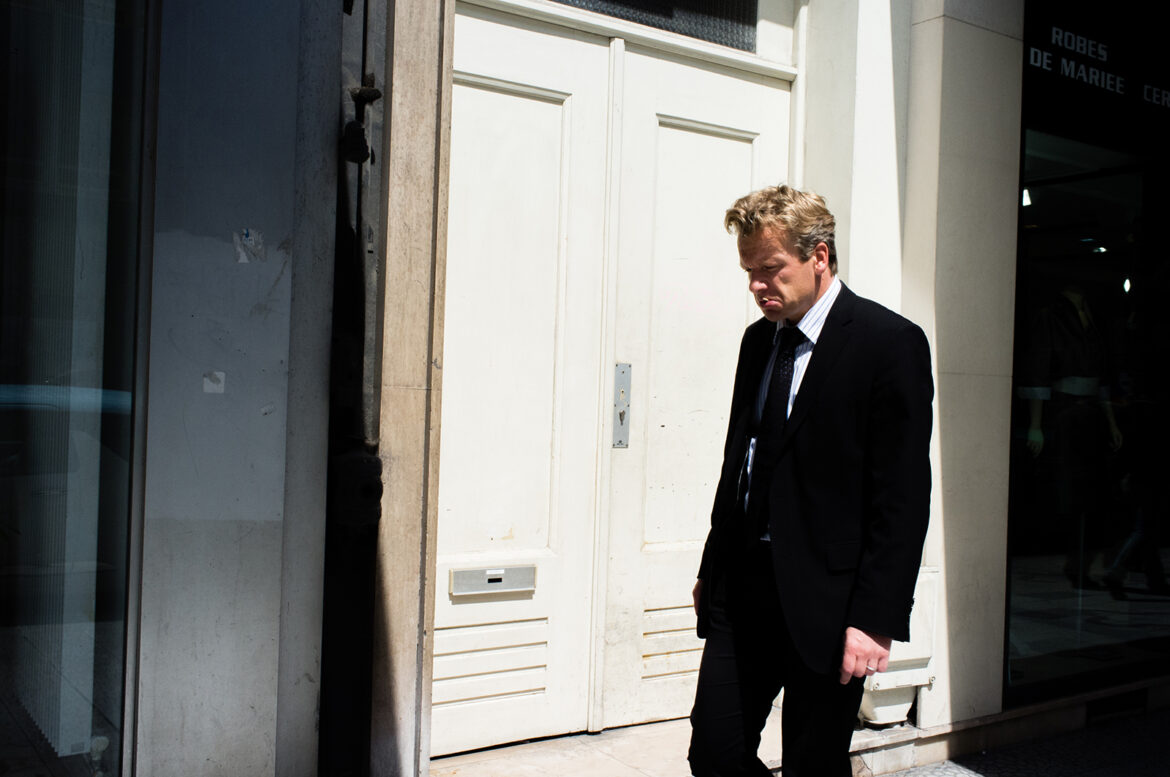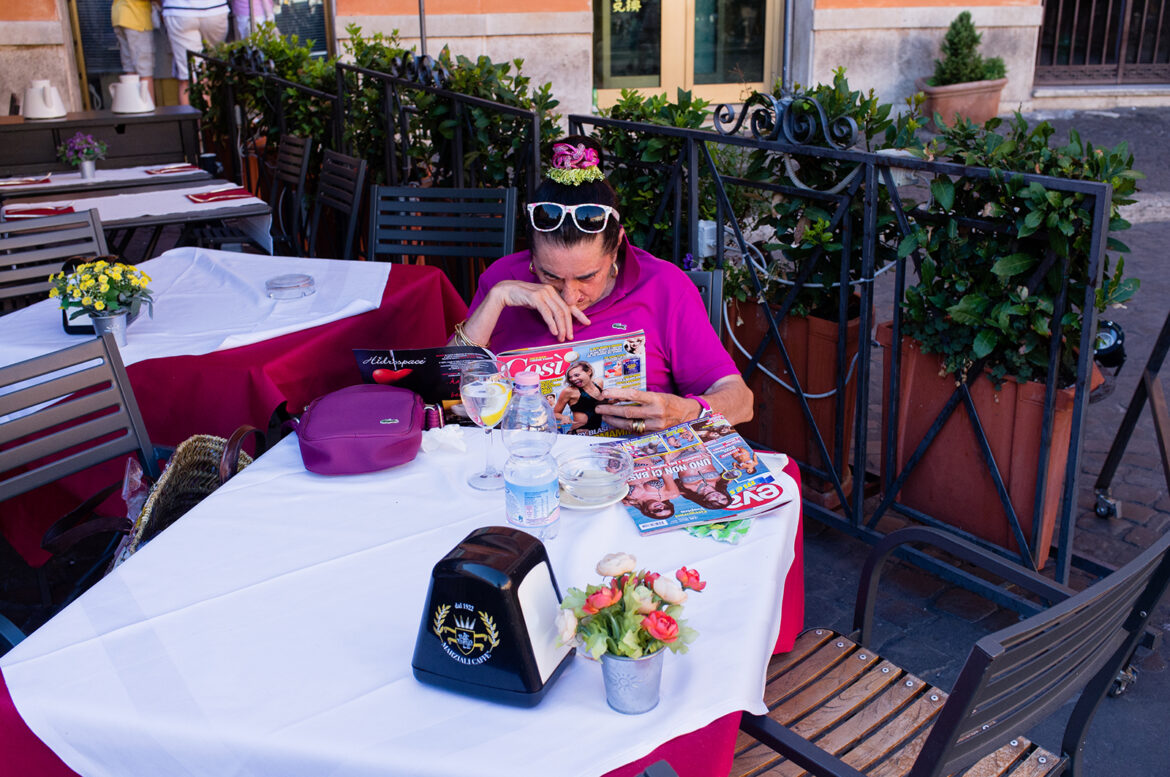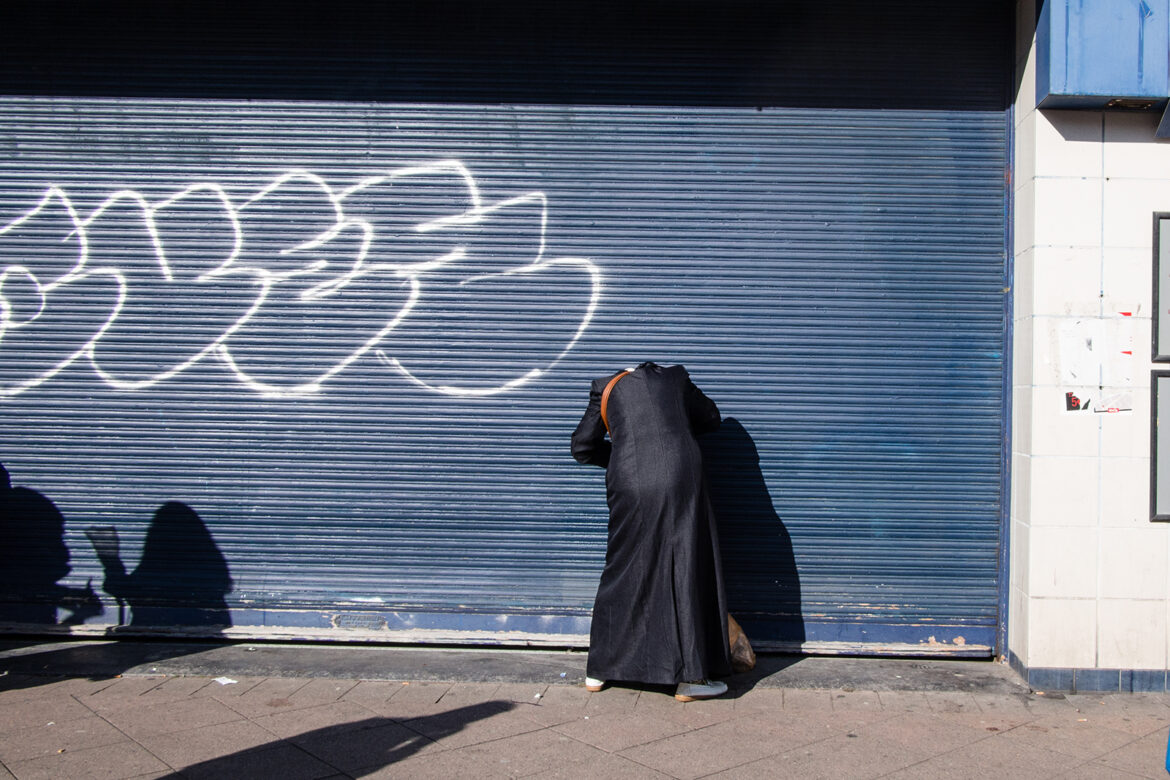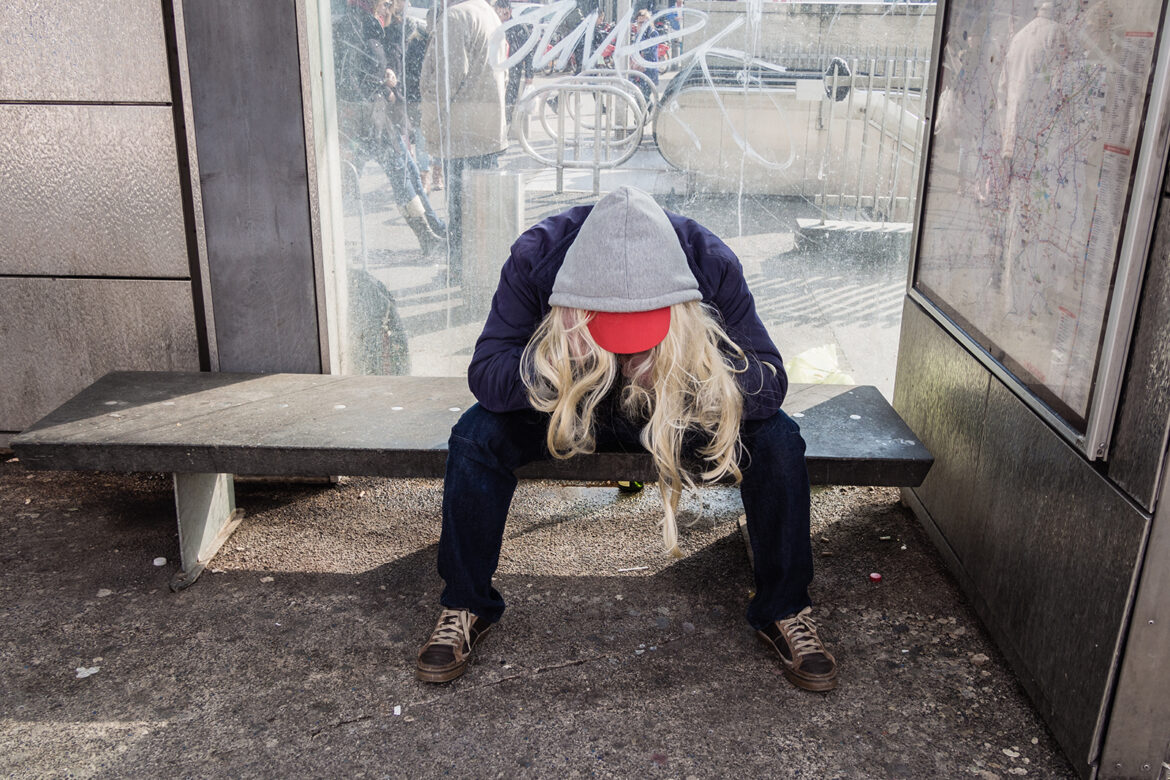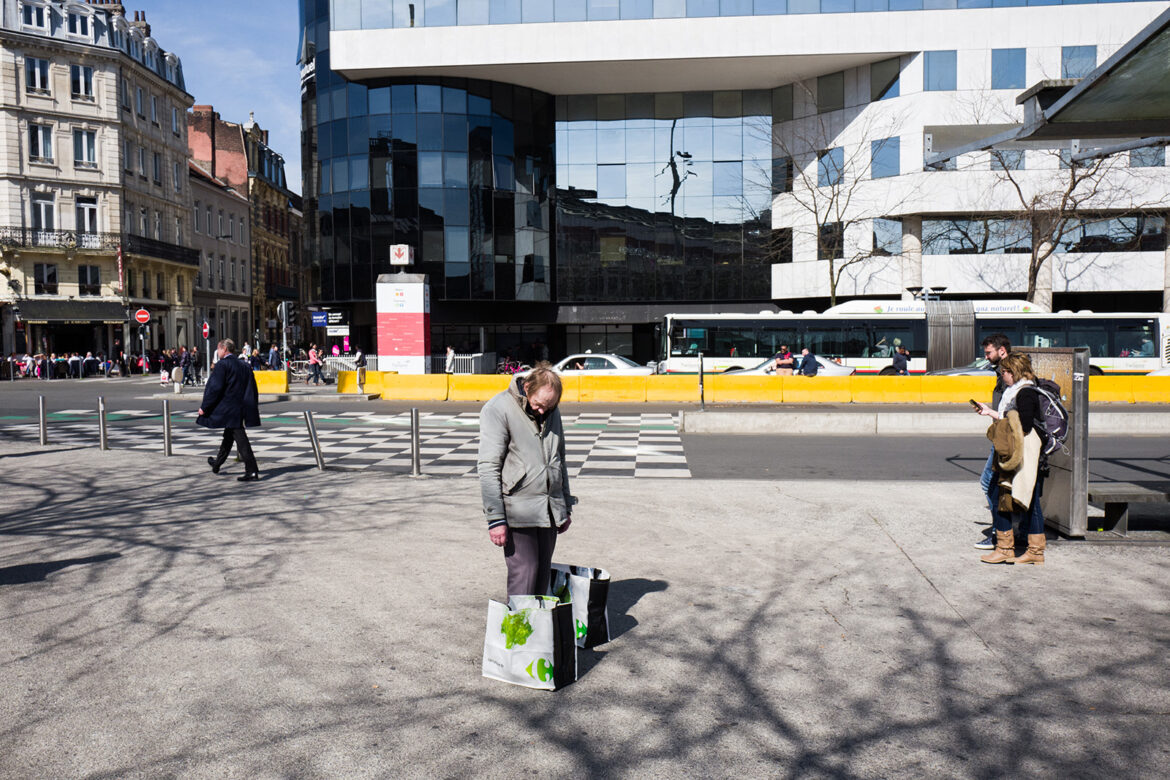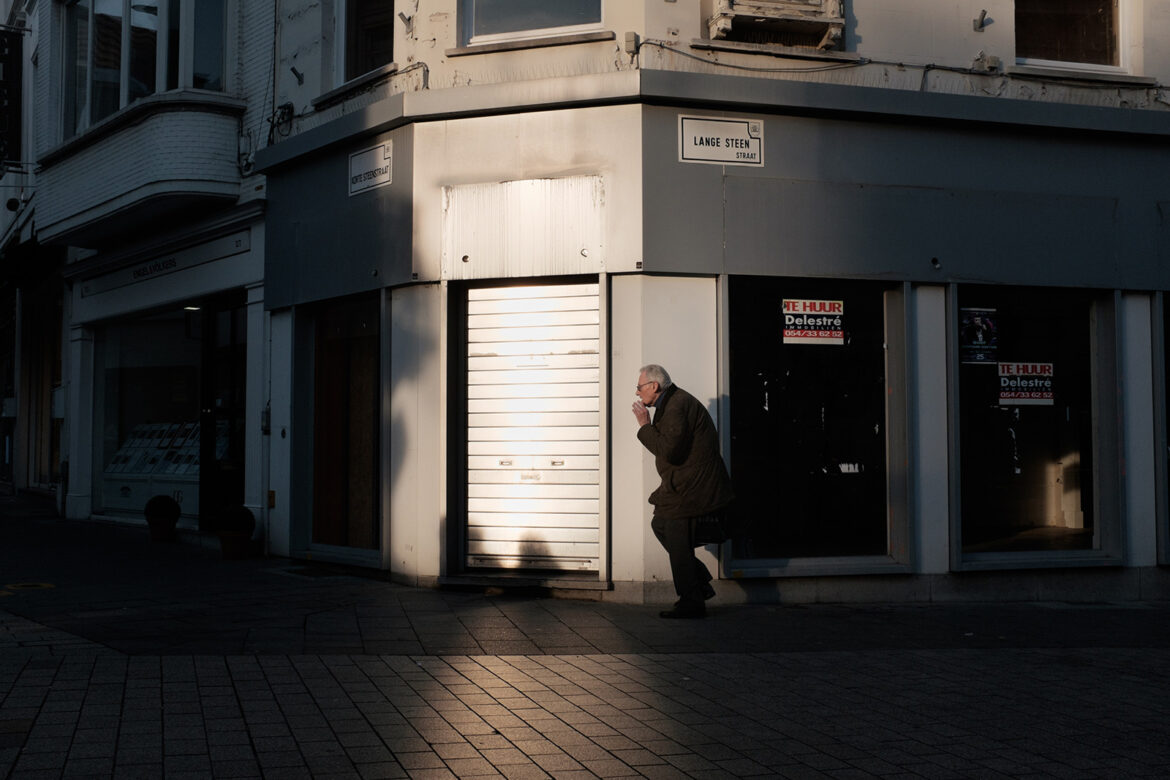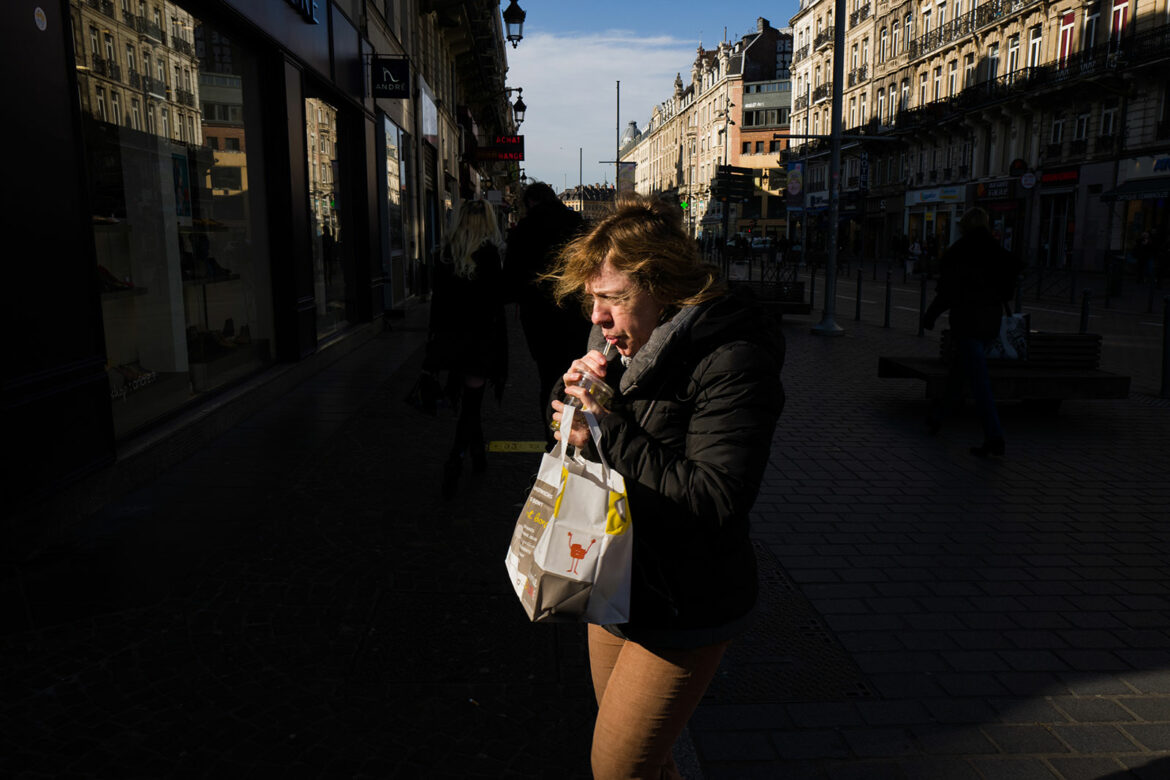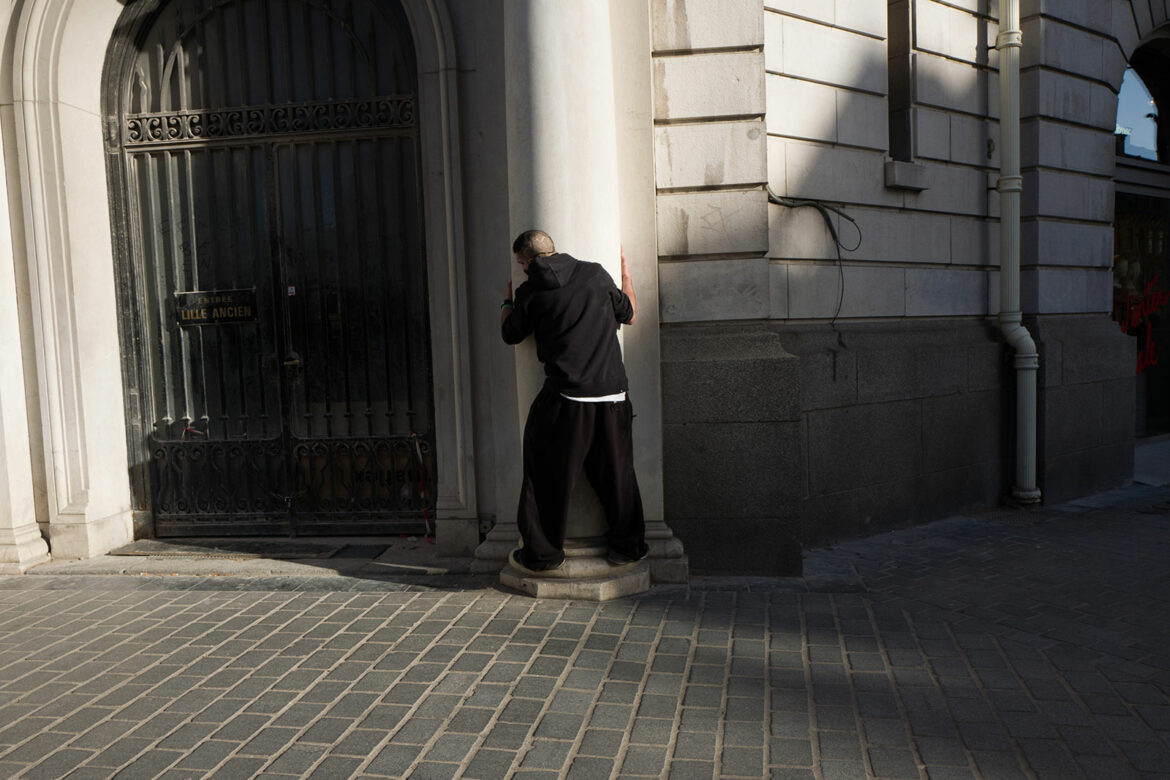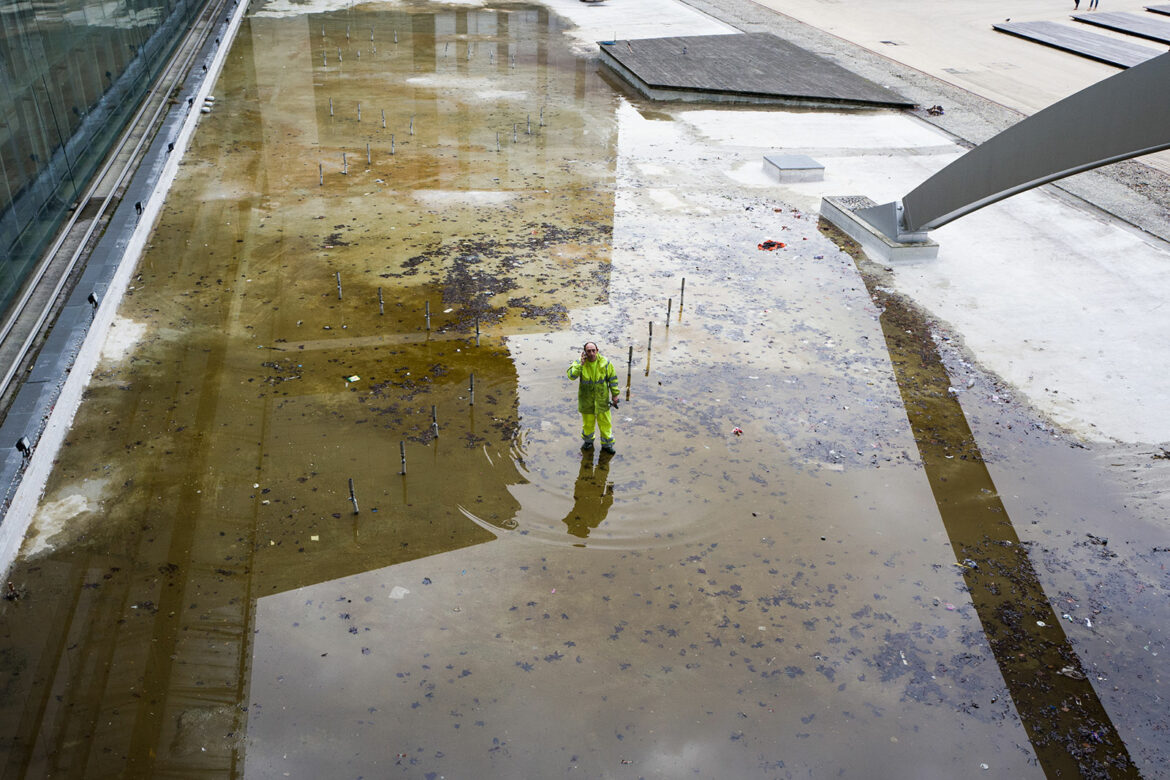 Julien Legrand is a photographer. Born in 1979 in the North of France, he graduated in webdesign and graphic design. He is the founder of the international collective VIVO and member of the French collective FRAGMENT. In 2012, he has the opportunity to present his work at the Miami Street Photography Festival and in 2016 he is among the finalists of the International Street Photography Awards in San Francisco.
Julien Legrand's interest in street photography comes from his passion for skateboarding which gave him the opportunity to move freely through the streets of his city, linger and become a privileged observer of the many strange or amazing events taking place there. Skateboarding is also a pretext for appropriating the urban landscape for the skateboarders own purposes. The skateboards themselves, with their decorations, helped to inspire Julien Legrand's taste for graphic compositions of street art. A violent fall, however, forced him to put a brake on this activity, he now pursues his urban exploration through photography.
Julien Legrand is never without his camera. "Photography is an obsession for me, it accompanies me every day like a faithful old friend, it is a kind of therapy that allows me to put aside my anxiety." His everyday and candid photos mainly feature passers-by. Inspired by photographers such as Gueorgui Pinkhassov, Harry Gruyaert, Alex Webb, Ernst Haas or Garry Winogrand, Julien Legrand explores the boundary between urbanization and nature and questions the relationship of the individual to his environment.